Product info:
BMW - 001 Chest Press Machine / Chest Exercise Machine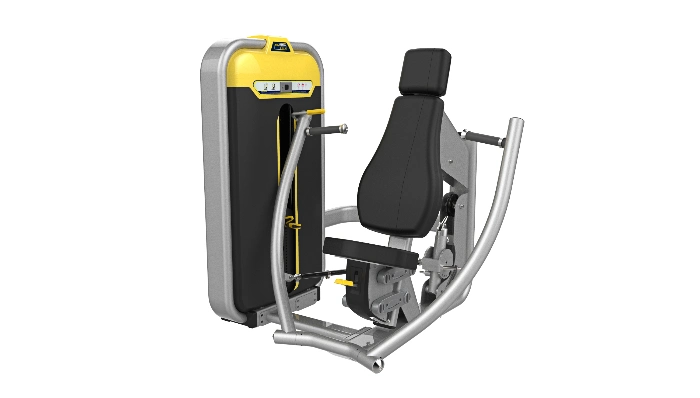 Training movement range of the machine similar with dumbbells training, better for beginners.
Double arm linkage ,ensure balanced strength training.
The handle arm can be adjusted as different user, to get a wider range space for effective training.
The user can easily adjust the seat to their desired motion range when sitting.

Specifications:
DIM:(L)1265*(W)1413*(H)1500mm
N.W.:230KG
Weight stack:
Standard:80KG
Max:100KG
Muscles trained: Chest, Shoulder deltoid, Triceps

Follows international first-class fashion trend, the wicket style with up and down cover shape, stereo vision, highlight luxury.
According with ergonomics and biomechanical principle, the movement of the motion arms scientific and rational, makes exercising smooth.
Adopt combining with 50*100mm flat oval tube and 60mm round tube, linked with 50*100mm flat oval tube, main tube thickness: 2.5mm.
Adopt the high strength nylon pulley, 105mm, which is for industrial use, keep machine smooth and durable, effectively in keeping lower noise.
The cable which covered by nylon, the toughness and durability is great to use, can burden 1400KGF, 5.7mm.
Equipped with wireless console, users can check the training results anytime.
The selection pin for weight stacks with strong magnet to make the movement more safe.
One-time-forming cushion makes it more comfortable and durable.
Company info:

Shandong Baodelong Fitness Co., Ltd., was established by Mr. Zhao Shijing in Dezhou, Shandong in 2001. Staff of Baodelong follows the tenet of "Disseminating healthy concepts, market-oriented development, technology-based design", and attempts to make achievement in health field development, innovation and break through to meet people's health needs. handong Baodelong Fitness Equipment Co., Ltd. was established by Mr. Zhao Shijing in De
Now Baodelong Fitness has developed into a large fitness industry group. We run three subsidiary companies including a commercial fitness equipment company, a home use fitness equipment company, and a fitness management company, completely covering fitness industry chain. We set up commercial fitness equipment sample projects in all the capitals and secondary cities in China, and our products have been exported to over 50 countries and regions.
In the year of 2001, the predecessor company Jiu-Long was founded, and started to R&D Chinese Dragon fitness equipment.
In 2002, successfully R&D Chinese Dragon exempts the maintenance product line.
In 2004, R&D BODY STRONG Excellence series.
In 2005, R&D BODY STRONG Classical series.
In 2005, Shandong Baodelong Fitness Co., Ltd. established Beijing Body Strong Fitness Co., Ltd.
In 2006, successfully R&D BODY STRONG Commercial Treadmill as our cardio equipment.
In 2007, successfully R&D BODY STRONG Elliptical and Exercise Bike in cardio range.

Pls feel free to contact us Shandong Baodelong Fitness Co.,Ltd., we will try our bset to cooperate with you.
Tel: +86 10 85806857 85803757;
Fax: +86 10 85806257
Website: baodelong.en.made-in-china.com
baodelong.en.made-in-china.com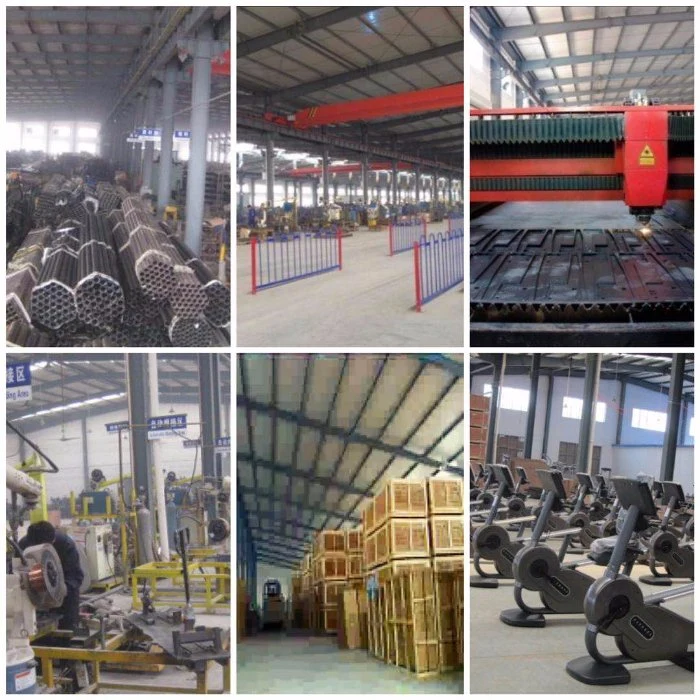 Packing and Shipping:

Disassembled Shipping
Packing: PLYWOOD BOXES AND CARTON BOXES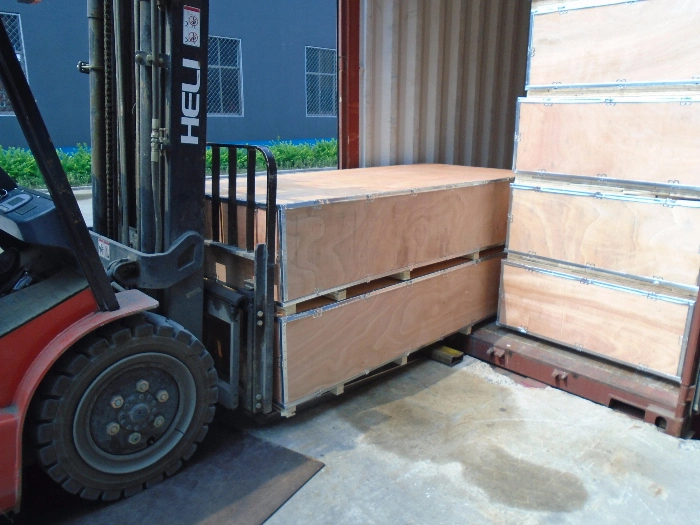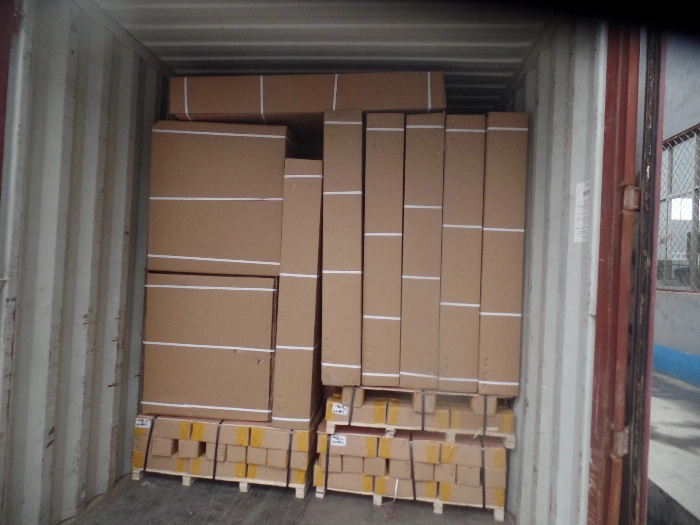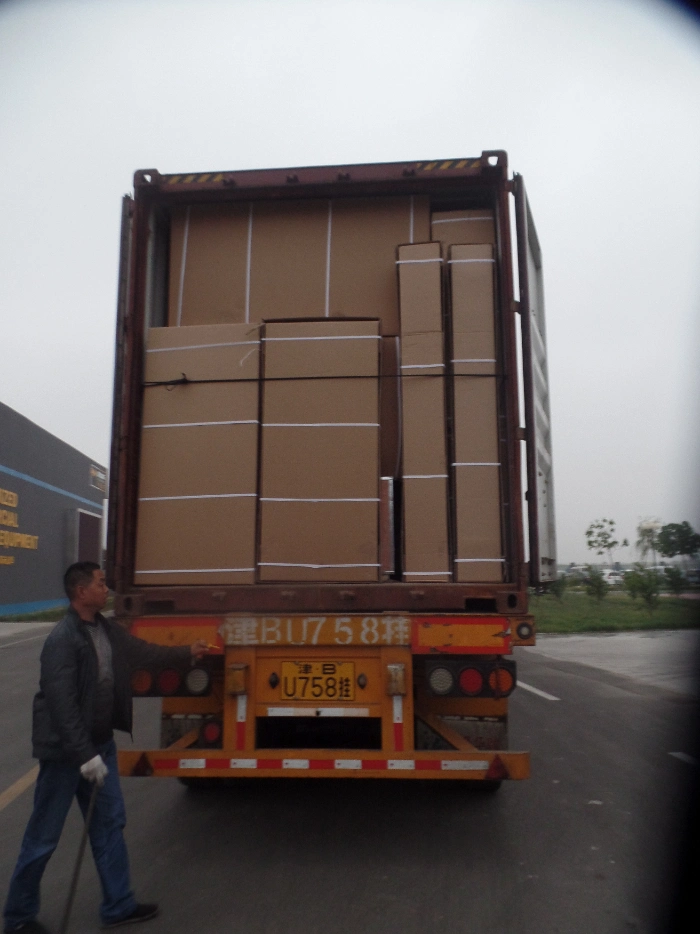 FAQ:
a. Payment Terms: T/T 30% as deposit,T/T 70% balance before shipment
b. Delivery Time: Within 30 days after receiving the deposit
c. Insurance: To be covered by buyer
d. Shipping Marks: As per buyer's instruction
e. Shipping Port: Tianjin

Further details are required. I will attempt to provide product matches with complete details for your reference.