Product info
1.Perfectly integrate 50*150mm flat oval tube and 50*100mm positive oval tube, makes the machine look stable and fashionable.
2.Steel made weight plate, enhance the durability and comfortably operations.
3.Digital counter, makes exercising more scientific and human oriented.
4.One time shape mold created the double side PVC weight stack cover, always protecting the user, and increasing the attraction of this machine, totally underline the high quality.
5.Unique separate designed movement trajectory, human oriented and exercising friendly.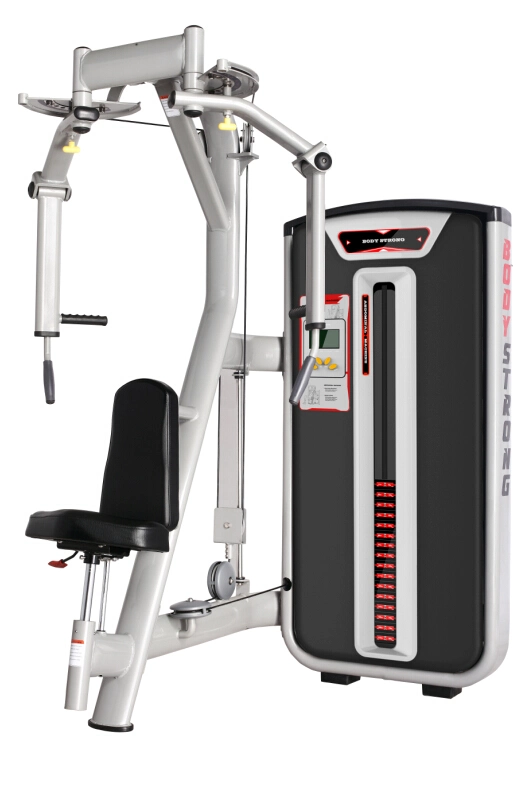 Our Company
BODY STRONG Fitness Co., Ltd. (Shandong Baodelong Fitness Co., Ltd.) was established by Mr. Zhao Shijing in Dezhou City, Shandong Province in the year of 2001. BODY STRONG always follows the tenet of "Spread the health concepts, market-oriented development, technology-based design"; attempts to achieve goals with new technology development, innovation and breakthrough, to meet people's health needs.
Up to now, BODY STRONG has developed itself into a large fitness industry group, including the subsidiary business of Commercial Used Fitness Equipment Company, Home Used Fitness Equipment Company and Health Management Company. We have set up commercial fitness equipment sample projects in all capital cities and secondary cities in China. Moreover, our products are exported to over 70 countries and regions, covering all the fitness.