4.3-inch digital display(16:9)




Screen resolution: 480 (H) × RGB × 272 (V)




Video: 2-way AV input reversing automatic AV signal automatic detection boot
Specifications:
[Screen Size]:4.3inch
[Display Screen]:TFT-LCD
[Display Resolution]: 480 x RGB x 272pixels
[Aspect Ratio]:16:9
[Power Consumption]: ≤2W
[Power Supply]:DC 12V
[Video Input]: AV1 to VCD/DVD(defaulted) ,AV2 to backup camera,AV signal auto detect power on/off
[Signal System]:PAL/AUTO/NTSC
[ Brightness ]:250cd/m2
[Contrast Ratio]: 300:1
Product Features:
1.TFT-LCD display for DVD/VCD player.
2.Special anti-glaring glasses for eye sight protection , in position of the original rearview mirror.
3.Automatically switch to rear view system when reversing ,ensure to parking safely.
4.Can connect to VCD/DVD/TV/GPS and etc. video input device.
5. Net installed products, Simple installation and removal easy
6.Color:Black
The monitor on the left or right(optional)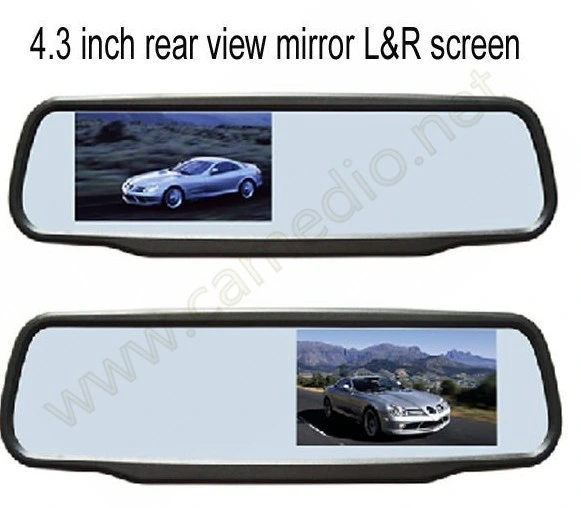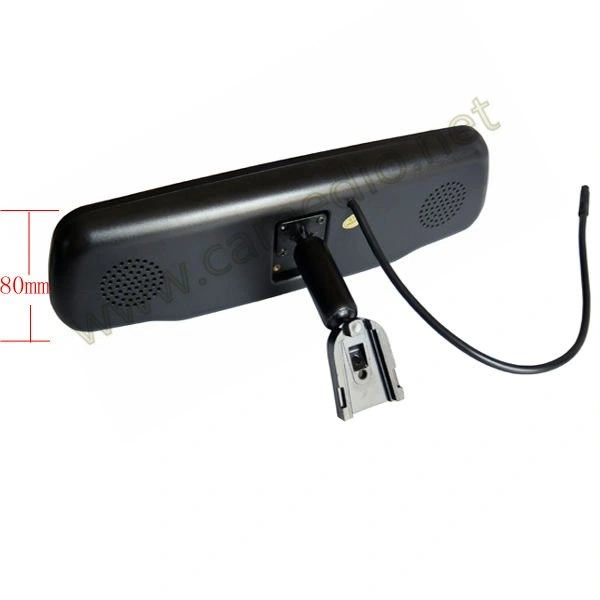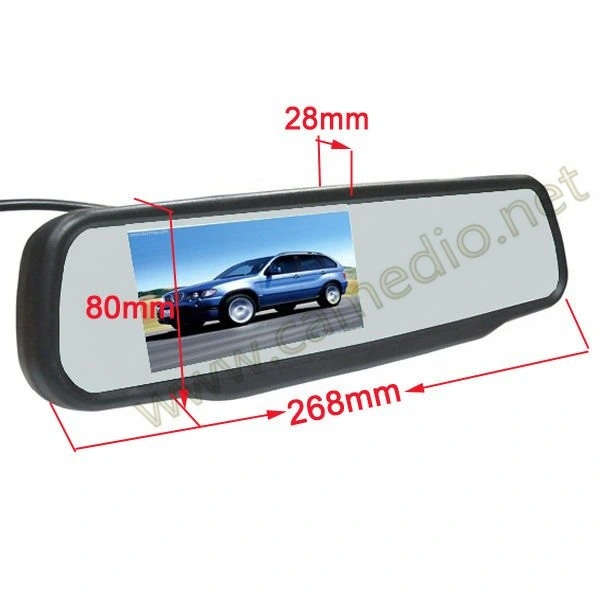 Reversing from the power switch:
1. Boot case, Reversing automatically from the video DVD / VC screen switch to the camera screen, Reversing is completed,Automatically cut back to video DVD / VCD screen.
2. Shutdown case, The reversing camera automatically start to detect the signal and displays the rear screen, Reversing after automatic shutdown.
Optional camera: Achieving visual reversing function
Radar, Ultrasonic sensors to detect the physical distance, According to the distance from the warning issued by three kinds
of sound, Namely, Intermittent warning sound, Warning sound of a short interval, Long tone warning sound digital display shows the distance and in- Kind images, The driver better determine the actual situation obstructions equipped with a variety of colors of the probe, The probe has 2/ 3/ 4 optional
Using high- Brightness 4. 3- Inch LCD screen, The whole size of the original car rearview mirror rather, Special type of professional installation to meet the demand, And maintain original style